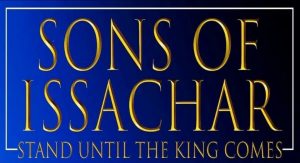 Location: 1202 Academy Road, Eunice, LA 70535
Dates: August 6-7, 2021
Cost:
$20 per person for conference (includes 4 meals)
$70 per person for conference and lodging
Sons of Issachar
Stand Until the King Comes
We are excited to announce we will be holding our second conference on August 6th and 7th where men come together from all walks of life, different religious backgrounds, wearing different "denominational labels", with one purpose — to worship the Living God and seek His face and message. We will once again finish the conference by inviting our wives and families to join us on Saturday evening.
The conference starts on Friday with a meal at 6:00 and worship at 7:00. We start back up Saturday morning with breakfast at 7:00 and special prayer time at 7:30. The conference itself will start at 8:00. Meals will be served including the evening meal at 5:00 followed by the Family Worship Service at 6:00.