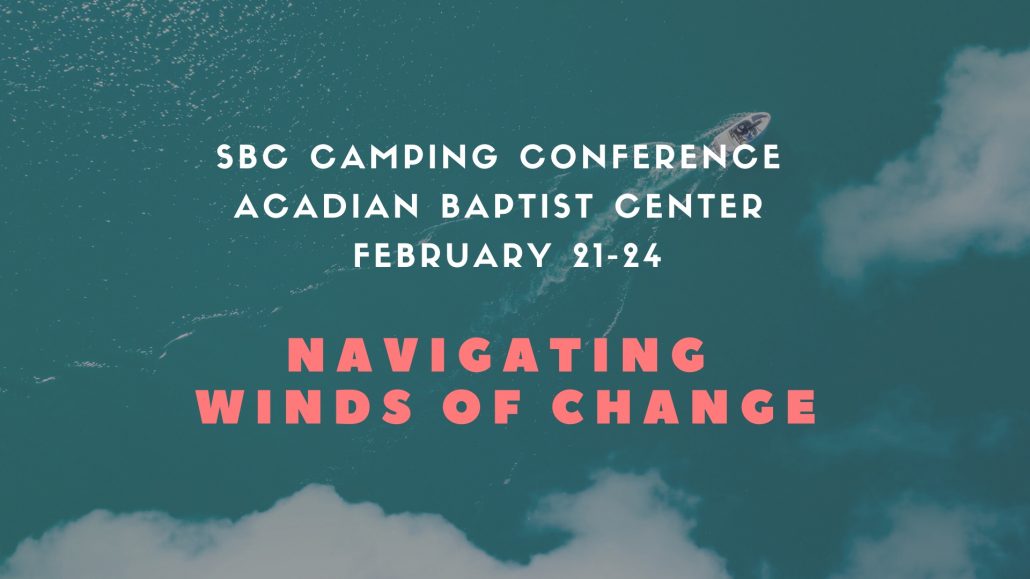 Location: 1202 Academy Road, Eunice, LA 70535
Dates: February 21-24
Guest Speaker: Dennis Swanberg
Activities:
Crawfish Boil
Cajun Band
Swamp Tour
Morning Devotional: Curt Iles
SBCA National Conference 2022
Southern Baptist Camping Association
We are so excited to host the 2022 national camping conference for Southern Baptists for SBCA. It has been a difficult two years for all of us in camping ministry as we navigate the winds of change.
Join us this February for a time of spiritual encouragement, good food, and Cajun fun including our speaker, Dennis Swanberg!
We offer many accommodation options, fun outings, and even childcare for services. Register at the link below to reserve your spot today.
Questions?
337-457-9047
abccamp@abccamp.com